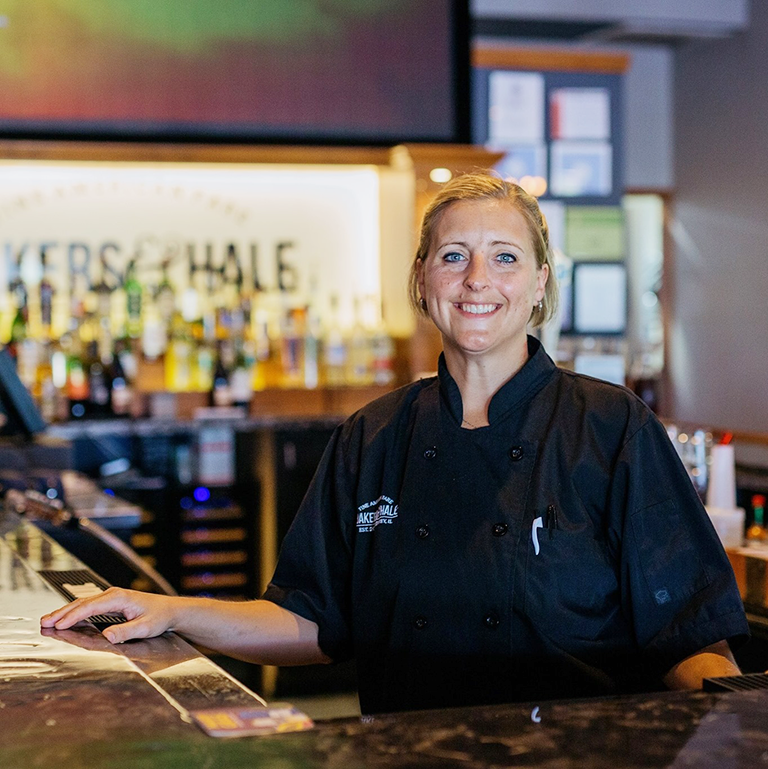 7120 Montclaire Avenue
,
Godfrey
,
Illinois
62035
Bakers & Hale is a restaurant that is locally owned and operated, having opened its doors in August 2018. Its ownership is a family affair, including many members of the Baker family (and their spouses) who hail from Shipman, IL. Kelsi Baker Walden harbored a dream of opening a restaurant, and her family rallied around her, making that dream a reality.
Bakers & Hale proudly stands as one of the only farm-to-table restaurants in the St. Louis Metro East, situated on the northern end of Godfrey, IL. The restaurant not only procures the freshest ingredients from local suppliers, but they also cultivate many of their own vegetables and herbs (including tomatoes, zucchini, peppers, cucumbers, chives, basil, dill, oregano, and more) in their own on-site garden. The only freezer in the restaurant is the size of a standard home refrigerator, and by utilizing only fresh ingredients, their dishes are bursting with flavor, leaving an indelible impression on the customers, who are eager to return for more.
They express gratitude to all of their loyal customers for their unwavering support over the years, and also for their feedback. Working hand-in-hand with the local community, they take pride in the diverse menu that they currently offer, containing options they believe everyone will enjoy.
In addition to the remarkable food, they take pride in hosting a variety of events throughout the year. There is live music on their patio multiple nights a week, along with Bike Nights and All Wheels Cruise-Ins during the warmer months.
They eagerly anticipate your next visit!
Photos