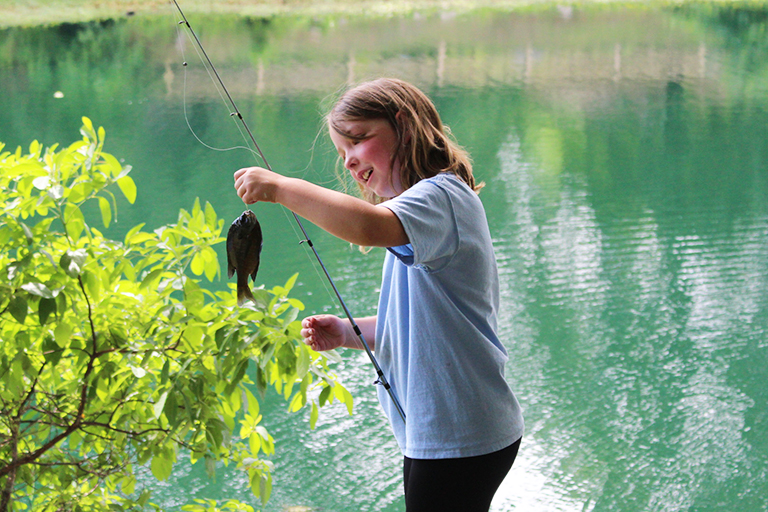 Youth Fishing Derby
Saturday, April 29, 2023
Join Godfrey, Illinois for the FREE catch and release Youth Fishing Derby! The day will begin at 9 am with registration, followed by the beginning of fishing at 10 am. Fishing will last until 11:30 am and the judges will make their final decisions. At noon there will be an award ceremony with awards for biggest catch, most fish, and strangest catch! Participants are asked to bring bait of their choice and their own fishing pole.
What will you catch? A "wood bass?" A boot? Maybe something even crazier! Come on out to Robert E. Glazebrook Community Park for a day filled with fishing and fun!
Age grouping is 4-6, 7-9 and 10-12. Online registration is available at www.godfreyil.org.