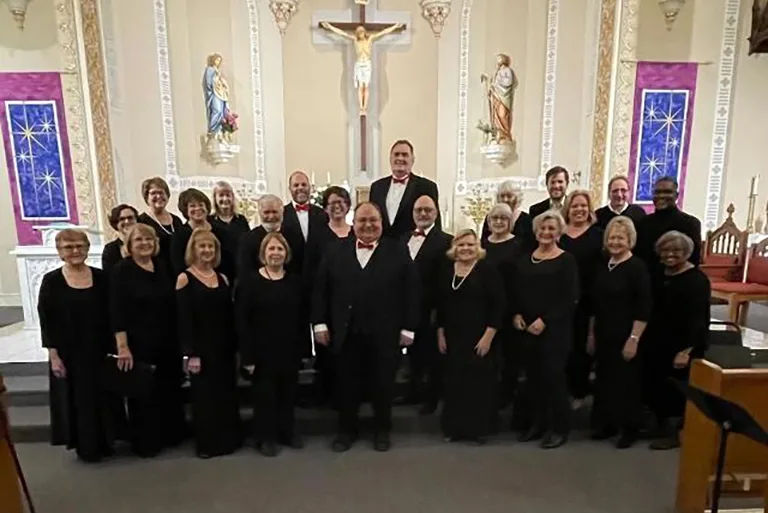 Great Rivers Choral Society
The Great Rivers Choral Society (GRCS) is a vibrant adult choir in the Riverbend area of Southern Illinois. Founded in 2001 as a non-profit organization, GRCS is dedicated to promoting music education and appreciation in the region. Composed of volunteer artists spanning different age groups and backgrounds, the choir brings together individuals with a shared passion for singing and a desire to showcase their vocal talents collectively.
GRCS aims to cultivate a strong choral presence in the River Bend area, attracting a growing audience of music enthusiasts. By harnessing the expertise of the Music Director and chorus members with professional training, the society strives to expand the repertoire and complexity of the music they perform. This dedication to musical diversity ensures that both the choir members and audiences can broaden their appreciation and knowledge of various genres.
With an ever-expanding repertoire, GRCS endeavors to cater to diverse musical tastes and reach new audiences. Through captivating performances, the choir seeks to inspire and engage listeners, fostering a deeper connection to the power of music. As a community-centered organization, GRCS serves as a platform for individuals to come together, express their creativity, and contribute to the thriving musical landscape of southwestern Illinois.