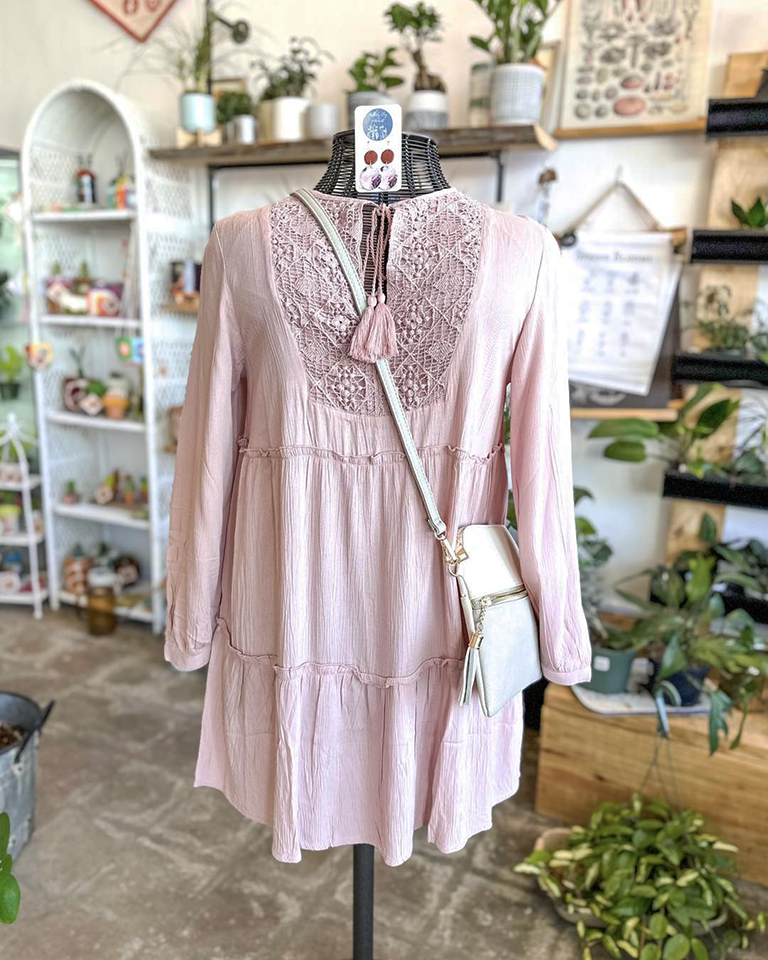 5761 Godfrey Road
,
Godfrey
,
Illinois
62035
Positioned as a hub of trendy and unique finds, the Ruby Wren Eclectic Boutique in Godfrey is a shopping destination like no other. Infused with a joyful atmosphere, the boutique warmly welcomes every visitor into its world of fun and eclectic offerings.
From hip, contemporary home decor to stylish clothing and accessories, Ruby Wren's range is as diverse as it is vibrant. The boutique is a treasure trove of distinctive items, each promising a perfect blend of quality and style. Among their offerings are sought-after C.C. hats and accessories, whimsically printed tees and sweatshirts, and an assortment of locally-made jewelry that adds a unique, personal touch to any outfit.
For the little ones, the boutique offers adorable stuffed monster toys, while for those looking to bring a touch of Ruby Wren into their homes, there's an array of insulated tumblers.
The boutique also champions local businesses by featuring their products. You'll find eco-friendly skin-care items such as plastic-free shampoos, conditioners, hand soaps, bath bombs, and moisturizers that leave your skin feeling revitalized.
But the local love doesn't stop there. Ruby Wren also carries Oliver Puff and Co. Tea and Piasa Coffee, both locally roasted in Alton, for those in search of a refreshing pick-me-up. Additionally, the boutique has partnered with local companies like Paper & Pine and Fox and Thistle to offer an even wider range of unique finds.
Staying on top of every season, Ruby Wren consistently updates its inventory with festive holiday items and seasonal clothing, ensuring there's always something new to discover.
Whether you're in search of a unique gift, a treat for yourself, or a fun and fashionable addition to your wardrobe or home, Ruby Wren Eclectic Boutique is the place to go. As you stroll through their spacious Godfrey location, you'll be treated to a delightful shopping experience, and there's a good chance you'll leave with something special that catches your eye.
Photos