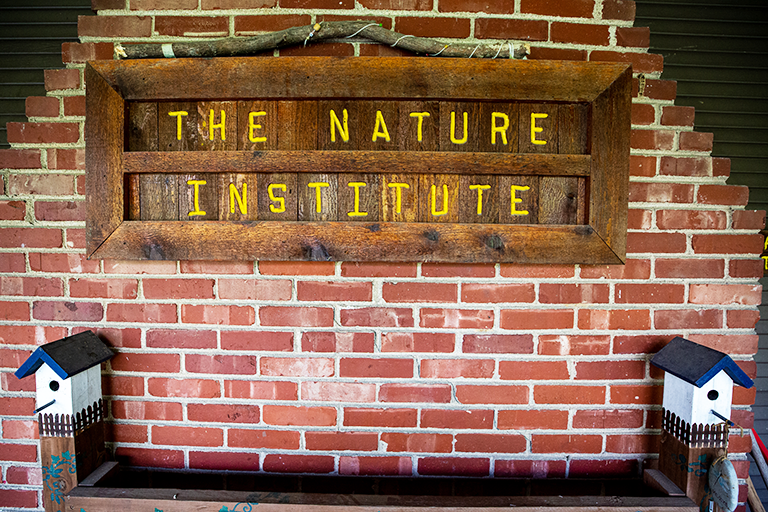 2213 South Levis Lane
,
Godfrey
,
Illinois
62035
The Nature Institute (TNI), situated in Godfrey, IL, is a non-profit entity dedicated to the conservation of land and promotion of environmental education. Since its establishment in 1980, TNI has been proactive in nurturing an understanding and appreciation of nature through preservation, restoration, and educational activities. Every summer, TNI organizes a notable camp for children from pre-K to 6th grade and facilitates field trips for over 8,000 local students annually. TNI is responsible for the ownership and management of more than 450 acres of conserved land, which include places like the Olin Nature Preserve, the Mississippi Sanctuary, the Kemp and Cora Hutchinson Bird Sanctuary, and the Heartland Prairie Project at Gordon Moore Park. These natural areas offer unique spaces for public interaction with the diverse ecosystems of the Riverbend area, from hardwood forests and prairies to wetlands. Open to the public and free to use from dawn to dusk, TNI preserves are a gift to nature enthusiasts. TNI's office operates from 9 a.m. to 5 p.m., Monday through Friday. Those who wish to support TNI's ongoing mission can avail of tax-deductible annual memberships at various levels: Student at $15, Individual at $25, Family at $50, and Mississippi Sanctuary Society at $100+.
Hutchinson Bird Sanctuary features the Hutchinson Trail (Pink Loop), an easy, flat 0.4-mile trail suitable for a leisurely 20-minute stroll. It's a delightful way to observe the restoration of the prairie, especially during the warmer months when prairie plants flourish, and wildlife like pollinators and birds abound.
At the Olin Nature Preserve, there are several trails catering to different skill levels. The Frog Trail (Green Loop) is a beginner-friendly trail featuring flat terrain and takes around 30 minutes to complete. Its highlights include a view of the Mississippi River, savanna habitat, and multiple sinkholes. The Fox Trail (Orange Loop) is another beginner-level trail offering a view of the Mississippi River, savanna habitat, multiple sinkholes, and a successional forest habitat. The Rock Trail (Red Loop) and Beaver Trail (Purple Loop) are intermediate trails with varying landscapes, including a view of the Mississippi River, savanna habitat, sinkholes, and the Underground Railroad Monument. The most challenging trail is the Deer Trail (Black Loop), which takes about 3 hours to complete. It provides diverse ecosystems and requires climbing over logs and navigating narrow paths on hilly terrain.
The Heartland Prairie features the Prairie Trail, which meanders through 60 acres of restored prairieland, home to over 150 species of wild plants.
Photos