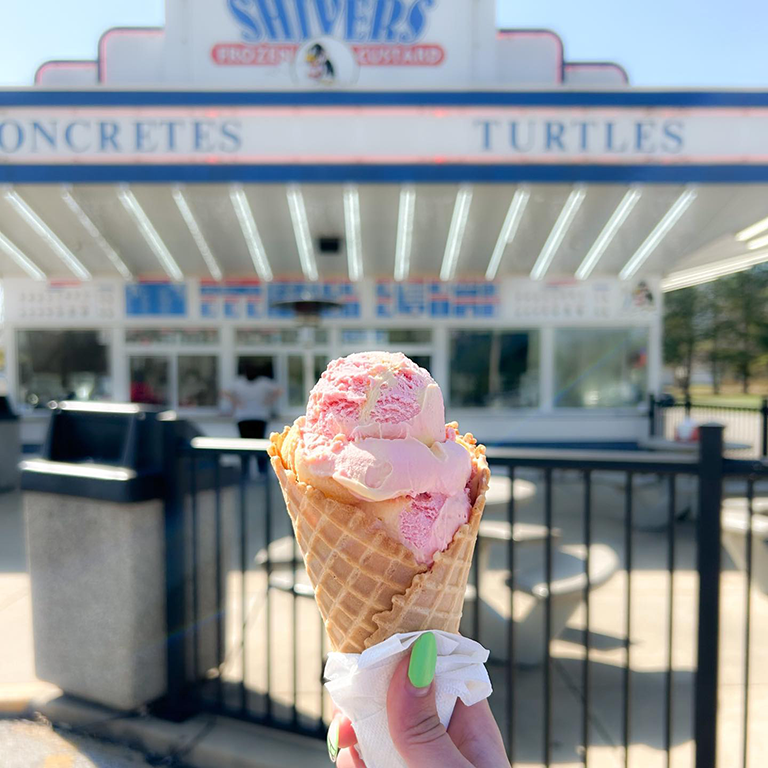 3318 Godfrey Road
,
Godfrey
,
Illinois
62035
Steeped in a tradition of quality and affordability, their frozen dessert shop stands as a beacon of sweet satisfaction for every customer who steps through their doors. They operate with a singular mindset: to serve quality frozen desserts that are priced with their customers' budgets in mind. Every frozen treat on offer is a testament to their commitment to delivering value without compromising on taste or quality.
At the heart of their extensive dessert selection is their premium frozen custard. This isn't your typical frozen treat. Each batch is crafted with the finest ingredients and a touch of culinary finesse, ensuring an unmatched creaminess that is at once delightful and indulgent. The frozen custard isn't churned out in a remote factory and shipped to the store; instead, it's made fresh every hour, right there in the store, guaranteeing the peak of flavor and texture at all times.
What makes their shop even more remarkable is the sheer variety of their dessert offerings. They boast one of the largest selections of frozen desserts in town, covering a wide spectrum of flavors, toppings, and styles. From classic vanilla to daring flavor combinations, there's something to excite every palate.
Their team thrives on the joy of creation and customer service, always ready to craft whatever their customers' taste buds are craving. Their flexibility and creativity ensure that every customer's unique dessert vision can come to life.
With every frozen dessert they serve, they are not just offering a sweet treat. They're sharing a piece of their passion for quality, freshness, and affordability, creating a dessert experience that's not only indulgent but also accessible to all. They firmly believe in the happiness that a well-made frozen dessert can bring, and they're committed to spreading that joy one scoop at a time.
Photos