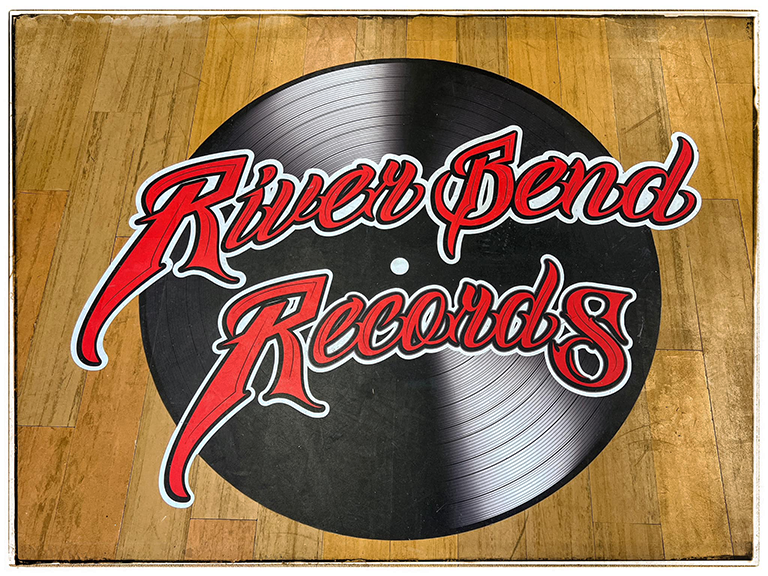 2720 Grovelin Street
,
Godfrey
,
Illinois
62035
In the heart of the RiverBend area, there is a place where music, nostalgia, and a shared love for vinyl converge – RiverBend Records. This is no ordinary record store. It's a love letter to vinyl, penned by its owner Billy Hurst, a passionate collector, music enthusiast, and professional photographer, whose romance with vinyl records has spanned over three decades.
Billy's journey into the world of vinyl commenced in the comfort of his home, under the watchful eyes of his parents. He was taught how to handle records with the utmost care, from placing the album onto the record player properly to positioning the stylus without causing any harm to the record. He learned how to put records back into their covers, preserving them for future musical journeys. This early education kindled a love for vinyl that would accompany Billy throughout his life, in every note he played and every photograph he captured.
It was during his regular visits to record stores across the country that Billy saw an opportunity to contribute to the world he loved so much. He sought to learn what makes a record store special, what draws people in and keeps them coming back. With this knowledge and his undying passion for music, he envisioned creating a record store that would cater to music lovers and audiophiles just like him. His vision became a reality in the form of RiverBend Records.
RiverBend Records is more than just a place to buy vinyl albums. It's a haven for music enthusiasts, a place where you can start or expand your vinyl collection, discover rare albums absent from subscription services, or engage in music discussions with true fans. The connections forged at RiverBend Records aren't merely transactional; they're personal, creating a sense of camaraderie that sets the store apart.
Unlike other music services like Pandora and Spotify, or local record stores like Slackers, RiverBend Records offers guidance from genuine music professionals. They're not just there to sell you a record; they're there to help you build or enhance your music collection, and to assist in finding the best equipment to play your beloved tunes.
Most importantly, RiverBend Records is a treasure trove for music aficionados seeking those elusive albums that have slipped through the mainstream net. When you step into RiverBend Records, you're not just entering a record store; you're joining a community. Here, you won't just find vintage albums; you'll discover a homage to the original record stores, a nostalgic throwback that revives the authentic music shopping experience for the modern age.
Photos