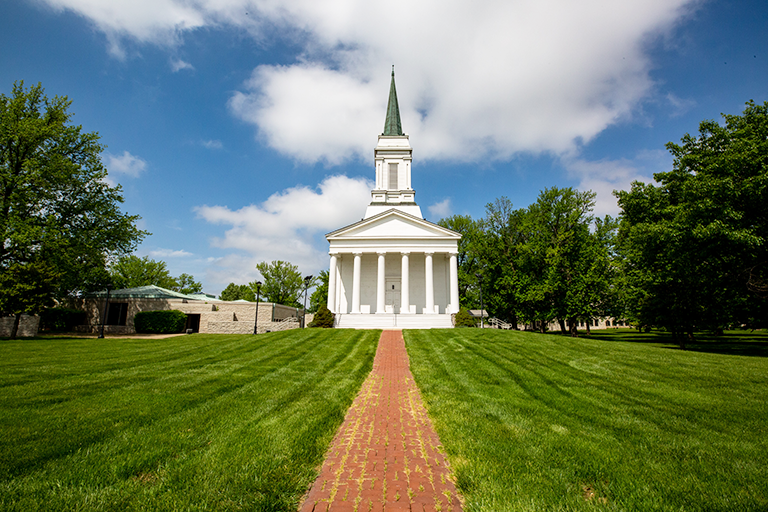 5800 Godfrey Road
,
Godfrey
,
Illinois
62035
Situated in the heart of Illinois, the Benjamin Godfrey Memorial Chapel stands as a remarkable testament to historic architecture. Constructed in 1854, the chapel's design has been recognized as "one of the six most authentic copies of New England church architecture beyond the Northeastern United States," and it proudly features on the National Register of Historic Places since 1979. A touch of its original charm is preserved in the few panes of glass that remain intact in the windows from the time of its construction.
Uniquely designed, the chapel features two aisles and no center aisle, providing seating for up to 250 people. It is available for rental at a fee of $400 for weddings. This fee encompasses an hour for rehearsal and four hours for the wedding ceremony.
However, potential renters should note that they are required to provide their own officiant for the ceremony. For those interested in incorporating music into their event, a grand piano is available for use at an additional fee of $100. To arrange for this, renters should reach out to the Music Department. The chapel's organ is also available, but it may only be played by a member of the Lewis & Clark Music Department.
For convenience, renters are permitted to use the restrooms in the chapel's basement for dressing. However, other rooms within the chapel are not available for rental or use. Additionally, in order to preserve the pristine condition of the chapel, no food or drinks are allowed within the premises, and the campus prohibits the bringing of alcoholic beverages.
Due to its historic significance and maintenance needs, the Benjamin Godfrey Memorial Chapel has limited availability for rental. It is open for events during two periods: May 15 through August 22 and December 25 through January 2. Despite its restrictions, the Benjamin Godfrey Memorial Chapel offers a historic, serene, and memorable venue for special occasions.
Events
December 13, 2023, 7:00 pm
-
9:00 pm
Photos